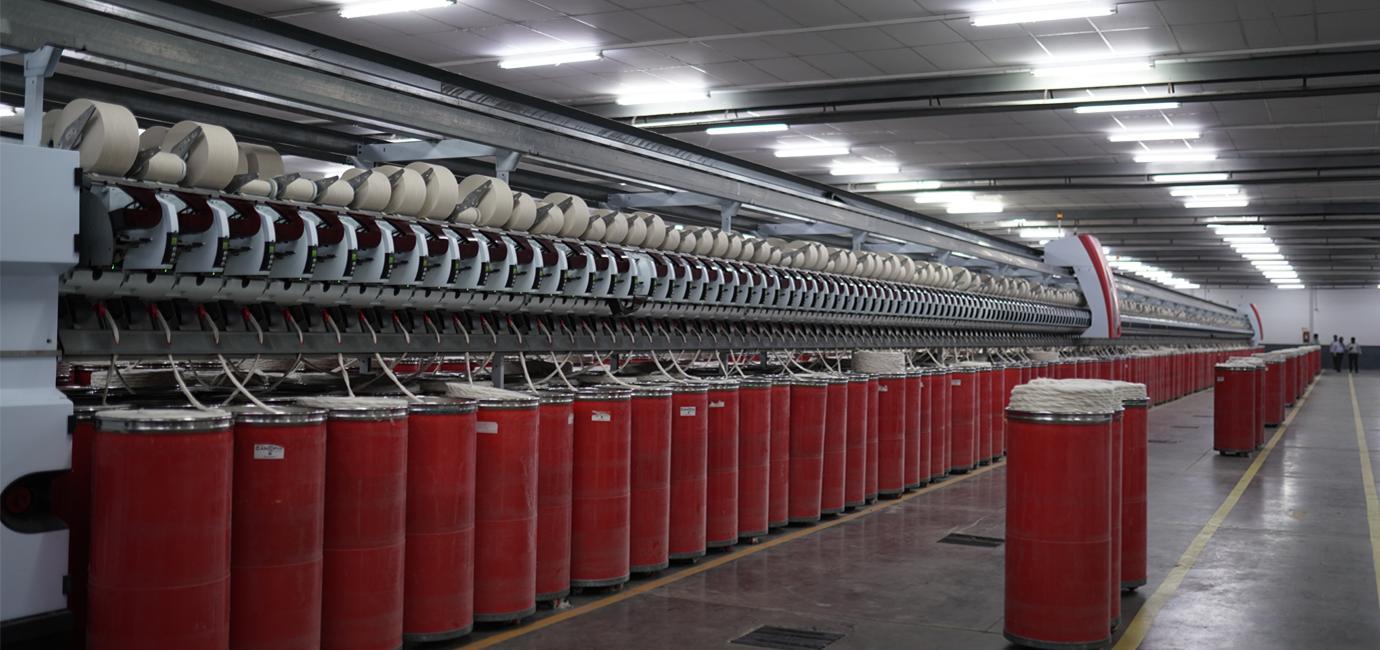 One Step for Shivtex. One Giant Leap for Textiles.
In 2016, members of the founding team met to discuss some recurrent issues they had witnessed in the textiles industry. The talked about a common issue – it was difficult to get consistent quality of global standards at costeffective prices without reworks in the cotton yarn segment. At first, they were baffled. How can three people coming from different verticals of the industry highlight the same problem? Instead of waiting any further, they took their inspiration to create a platform of excellence and took the matter in their own hands by creating Shivtex Spinning Private Limited (SSPL).
Initially, the company was challenged by the market dynamics like every other great institution in its infancy stage. The company bootstrapped its way up and created a wide network of customers across the globe, who revered the quality of cotton yarns supplied by Shivtex. As the company's name started resonating in different segments of the market, growth became a companion. New team-members joined, the vision expanded, and operational capacities nearly doubled in size.
In the journey of creating a process to solve the target problem, the Shivtex founding team ended up creating a company that is producing globally revered quality of cotton yarn, supplied at cost-effective prices at the behest of operational efficiencies, technology driven manufacturing, and a gritty team.
Heads and Hands That Are Building & Nourishing Shivtex.
The founding and management teams bring together years of global experience in running engineering, textile and adjacent businesses with finesse. Their process oriented approach to establishing best-practices and optimizing them with every turn of operations has brought Shivtex onto a trajectory of sustainable and exponential growth in no time.
Navin Saraogi, Director
Mr Saraogi holds BE in Mechanical Engineering and has over 15 years of experience in managing companies, projects, and teams of varied scales and sizes across the textiles industry. His visionary leadership along with operational expertise have highly contributed to firm's accelerated growth in a brief span.
Sanjay Bindal, Director
Mr Bindal is one of the founding-team members whose vision brought Shivtex to life. A commerce graduate, he brings a total of more than 17 years of experience in the textiles industry. He has also led several revered projects and teams in the civil engineering space. His astute business acumen and understanding of capital allocation have helped Shivtex attain sustainable momentum of expansion in a highly competitive market.
Aman Agrawal, Director
Mr Agrawal, the youngest member of the founding team, brings the technology-driven and process-oriented approach of the Shivtex operations. A software engineering graduate from Nirma University and an MBA from Kingston University in London, he adds the energy, analytical rigor, and technological edifice to key strategic and financial decisions at Shivtex.
Dinesh Bansal, Director
Mr Bansal is the illustrious example of the collective growth agenda at the firm. He brings him immense experience in handling complex projects and large teams in the textiles industry. His administrative expertise and bottom-up knowledge are delivering incremental efficiencies at Shivtex.
Abhishek Agrawal, Director
Mr Abhishek Agrawal happens to be one of the youngest Directors at Shivtex. He is an MSc Finance alumni of the Kingston University in London and has over two years of dedicated experience in the textiles industry. By deploying his objective and accurate analytical skills, he is garnering value for the firm at the production, domestic marketing as well as exports for the firm.